First of all,
we´re Teachers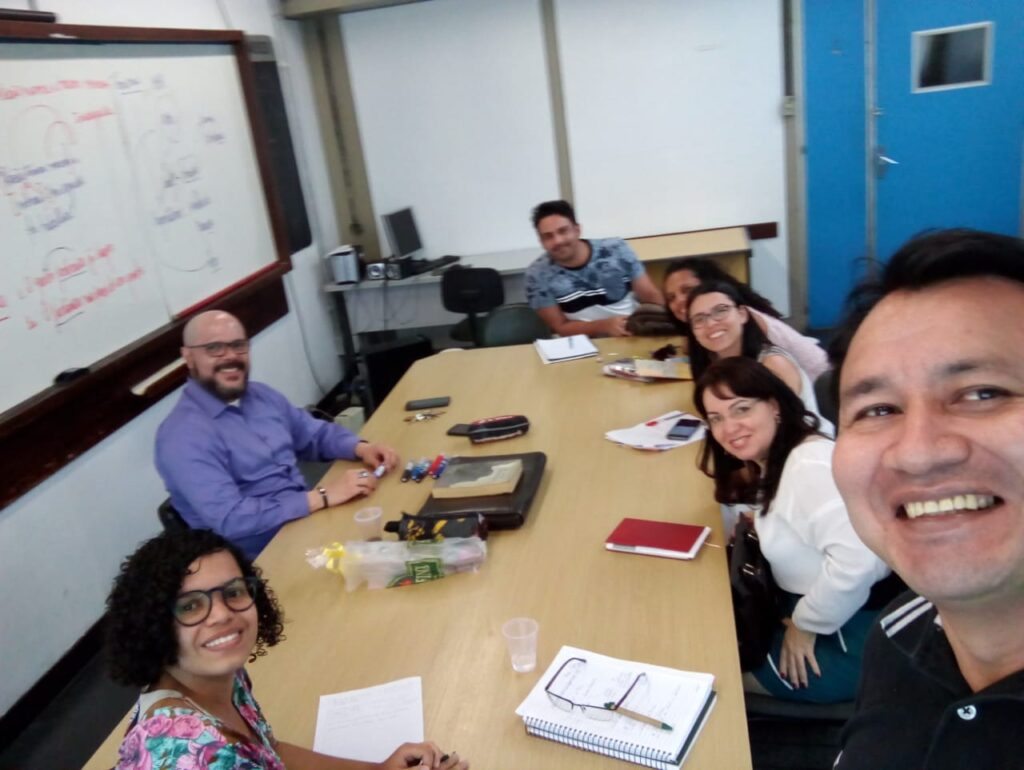 ---
---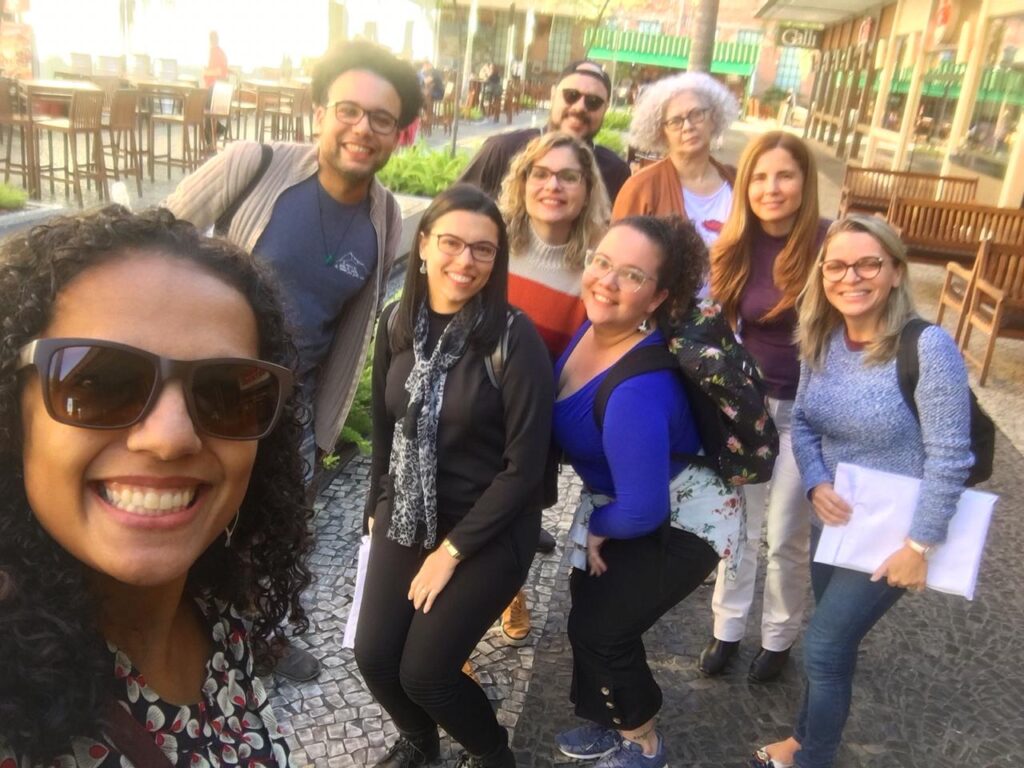 Leading projects are developed by graduate researchers collegiate and derive the arguments which fundament central concepts of each research cycle.
Group's history comes through the series of scholar projects, concurring to the definition of basic concept of literacy as a complex process, of the cognitive subject of literacy in Brazilian schools contexts (teachers and students) and of those orbital features straight related to the practices of literacy in basic school, high-school and superior.
Leading groups receive such denomination because are leading references for another researchers and trainees (U-Grad and Graduate students). Remarking, although, just u-grad students develop researches as a part of their tutors projects, once each graduate student develop his own project under tuition of a graduate researcher.


Projects developed by group's leader define the whole conceptual profile of each research cycle, assuring, this way, articulation and coherence among the other works under development.
---
Luiz Antonio Gomes Senna
Predicative clauses and cultural bilingualism – funcitonal-syntactic properties of predication in oral speech, alphabetic texts and sign languages

UERJ – Graduate Program of Educação
Auxílios / Grants: UERJ/PROCIENCIA; FAPERJ/CNE; CECIERJ/CEDERJ
---
Maria Leticia Cautela Machado
Literacy teachers education onto scenaries of diversity: policies and curricular practices

UERJ – Department of Applied Studies on Teaching
Auxílios / Grants: UERJ/PR-1; UAB/CEDERJ – UERJ: Prodocencia
---
Janaina Moreira P. de Souza
Cultures in contact in literacy process: processes of reading and writing in contexts diversity in schools

UERJ – Department of Applied Studies on Teaching
Auxílios / Grantes: CECIERJ/CEDERJ; uerj: Prodocencia
---
Paula Almeida de Castro
Digital tools for teachers formation

UEPB – Graduate Program of Teachers Education
---

Os projetos de formação incluem todos os programas individuais de doutorado e mestrado em desenvolvimento no grupo de pesquisa, sob supervisão de um dos professores com projetos formadores ativos.
---
---
Maria do Perpétuo Socorro Rebouças Lima
Symbolic violence and moviments of schooling inclusion and exclusion in the education of Brazilian indigenous societies

Universidade do Estado do Amazonas
PhD Candidate / Education – Superv.: SENNA, Luiz A G / Auxílios / Grants: CAPES
---
Angela Maria dos Santos Rufino
Digital technologies and literacy in indigenous communities

Universidade Federal do Acre
PhD Candidate / Education – Superv.: SENNA, Luiz A G
---
João dos Santos Barros
LIteracy in border regions: school inclusion of Venezuelan inmigrants in public schools of Raraima State

PhD Candidate / Education – Superv.: SENNA, Luiz A G / Auxílios / Grants: FAPERJ
---
Loide Leite Aragão Pinto
Text and writing development in deaf education

Universidade Federal do Rio de Janeiro
PhD Candidate / Education – Superv.: SENNA, Luiz A G
---
Thamara da Silva Figueiredo
Black culture, school culture and processes of exclusion

Colégio Pedro II
Ms. Dgr. Candidate / Education – Superv.: SENNA, Luiz A G
---
Suellen Melo de Araujo
The structure of systems of speech, LIBRAS (Brazilian Sign Language) and written language

Ms. Dgr. Candidate / Education – Superv.: SENNA, Luiz A G / Auxílios / Grants: UERJ-PR2
---
Thays de Oliveira Queiroz Atty
Pre-literacy activities in pre-school and it´s contribution to literacy process

Ms. Dgr. Candidate / Education – Superv.: SENNA, Luiz A G
---
Jessica Ferreira de Carvalho
The subject of alphabetic writing in deaf education

Ms. Dgr. Candidate / Education – Superv.: SENNA, Luiz A G
---